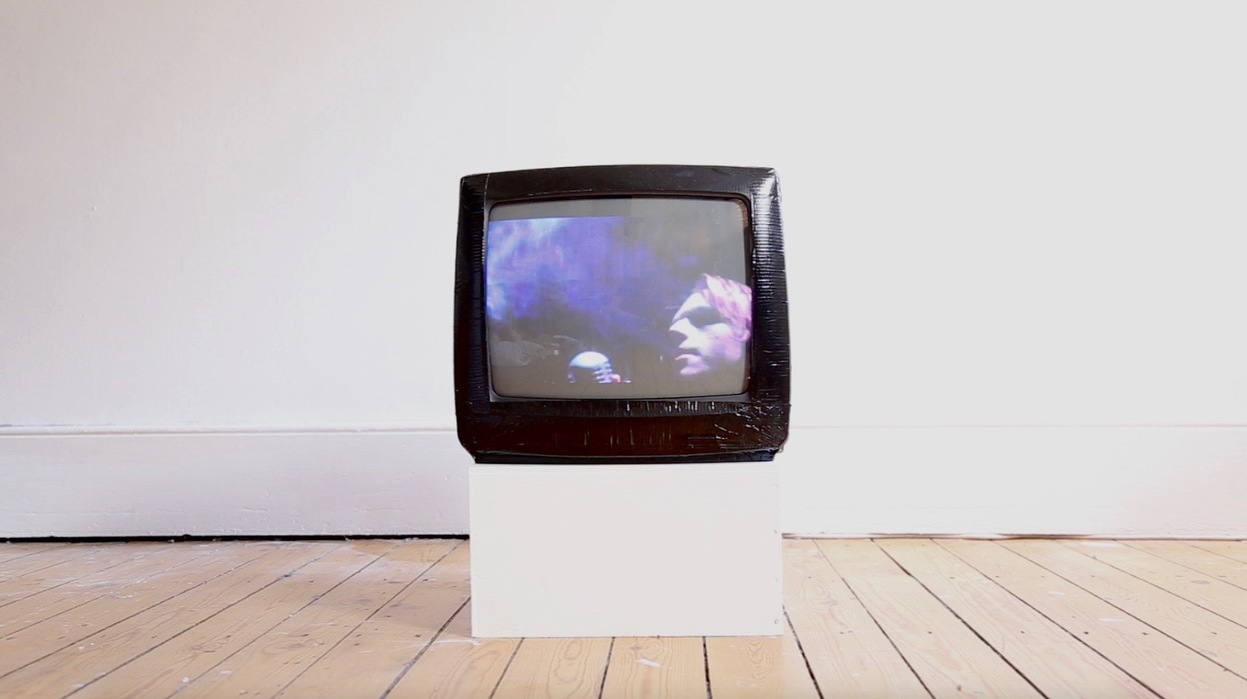 Untitled (Glastonbury), 2006
Digital video with sound removed, television, gaffa-tape.
Private collection.
Live at Battersea Gallery, 2008
Live performance. 40 mins.
Photo © Isla McLeod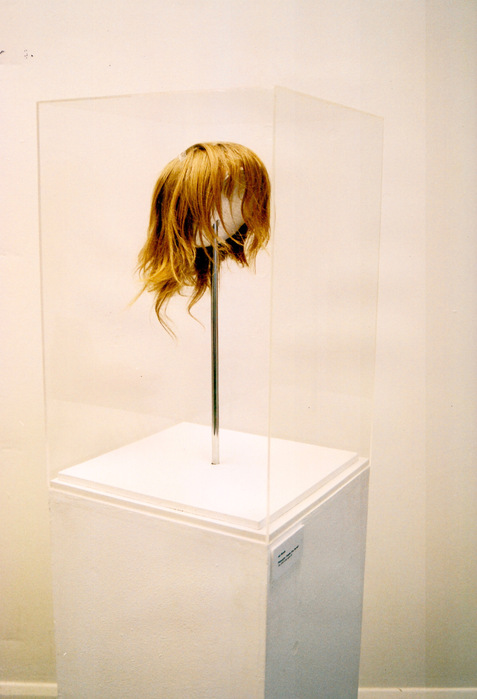 Untitled (Plato's Cave), 2006
The artist's hair, age 20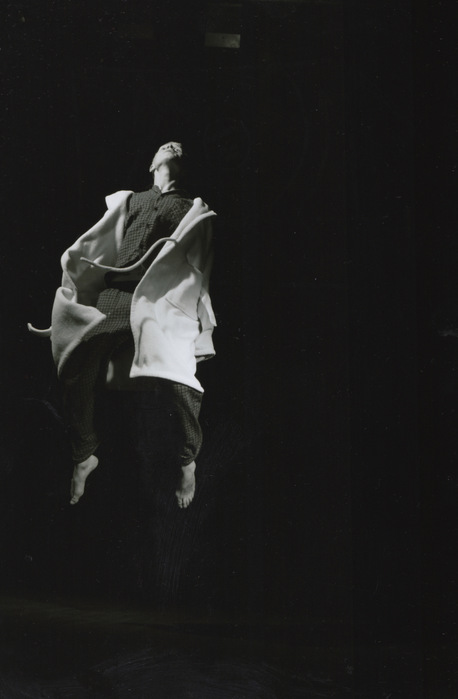 Scenes from a Levitation, 2006
Digital photograph
Dimensions vary with installation.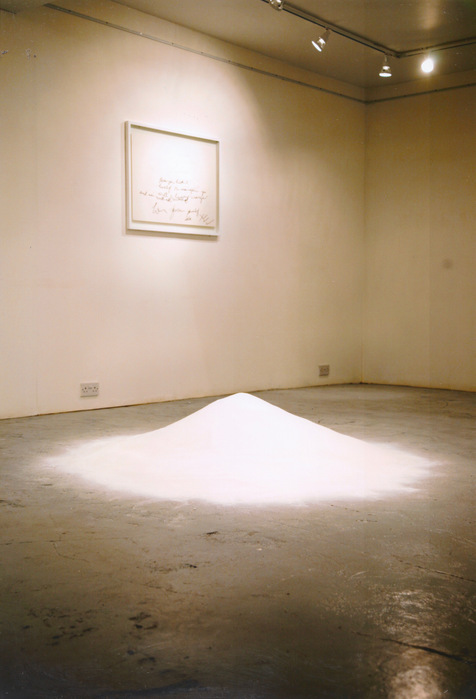 Love, 2007
Equal parts salt and sugar, perfectly mixed.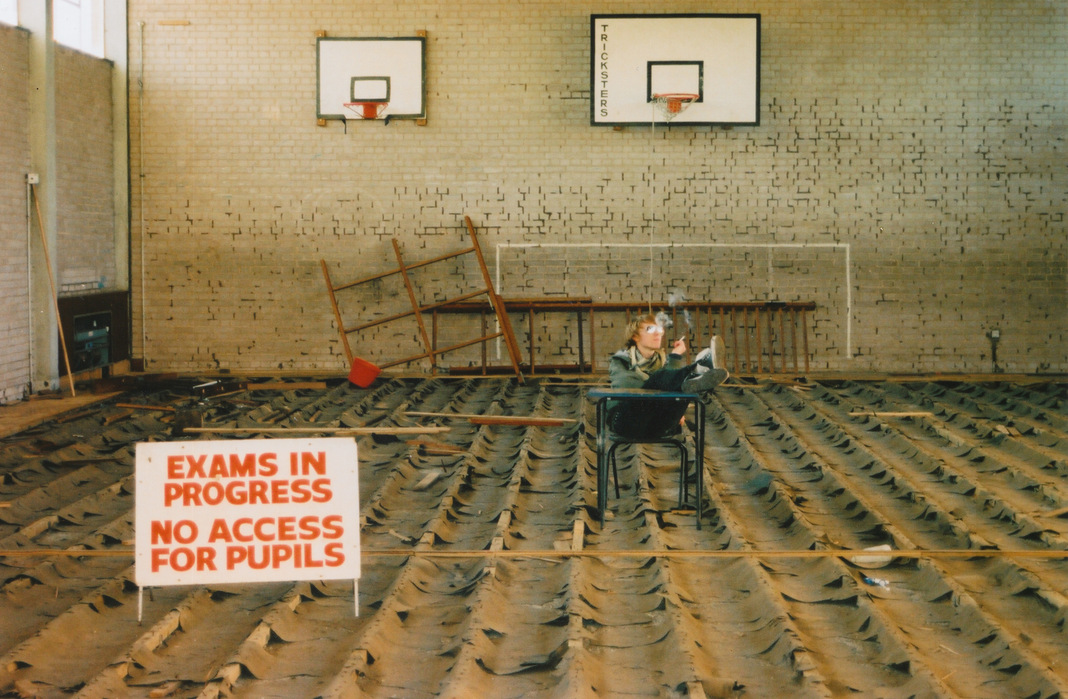 Of Academia & Rebellion (Stuck in the Fucking Middle), 2005
35mm photographic print.
Dimensions vary with installation.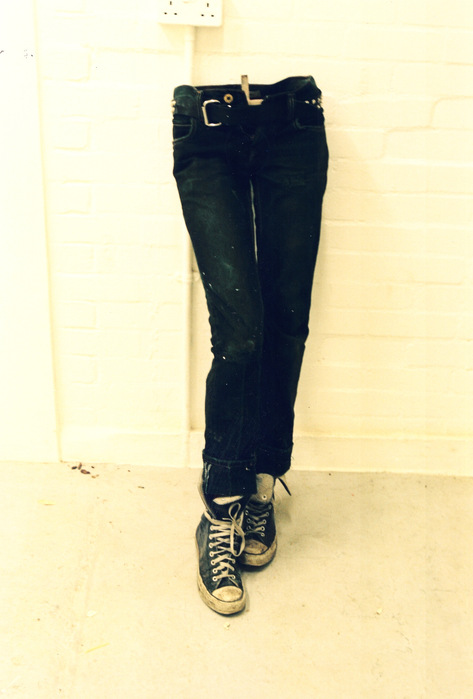 I imagined it All (My Legs), 2006
Artist's clothes, mannequin.
W. 28 L. 32. Shoe: 7UK.
Rock Star, 2007
Interventional performance at Portland Quarry Sculpture Trust.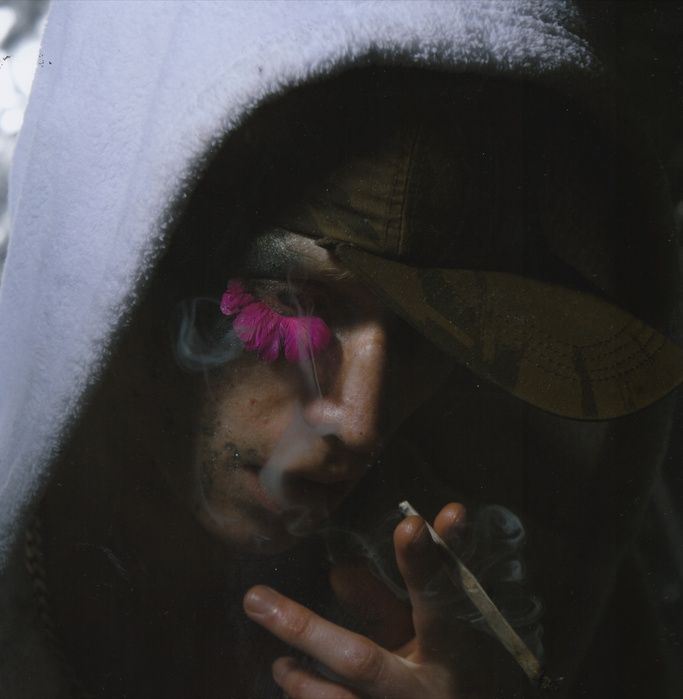 Stanislavsky EP, 2008
Digital audio recording on CD in digipack. 19 mins approx.
Edition of 1000.